Free SelfPix - Free Self Pics and Sexy Self Shots from young Males from all over the World!
Well, Halloween is gone, but this hot image will stay... :)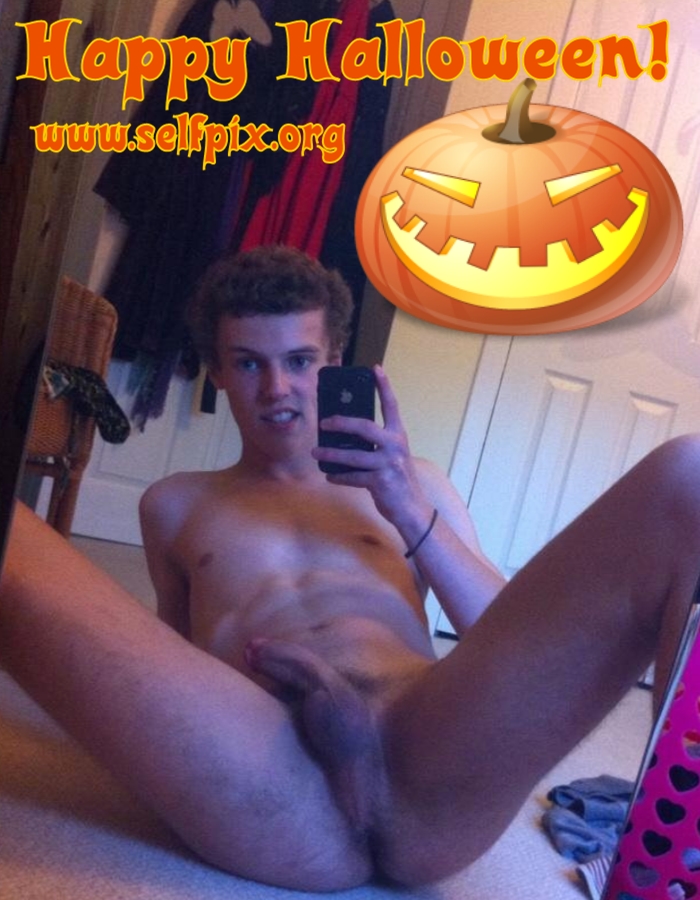 There's a goblin at my window,
A monster by my door.
The pumpkin at my table
Keeps on smiling more and more.
There's a ghost who haunts my bedroom,
A witch whose face is green.
They used to be my family,
Till they dressed for Halloween!
This young bisexual Boy made a few Self Shots from his long dick...