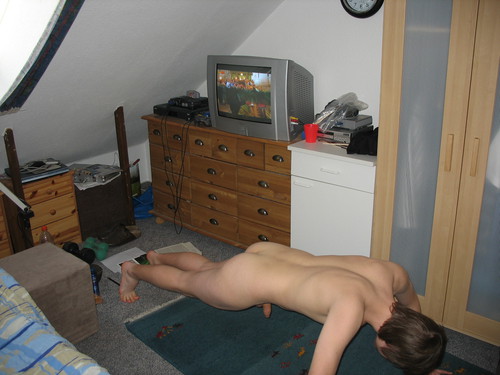 The German Teenboy Marcel does his daily fitness trainig session always in an unusual way: Completely Naked!
"This is the best way to train!", says Marcel.
Here is another selfshot of the 19 year old Marcel: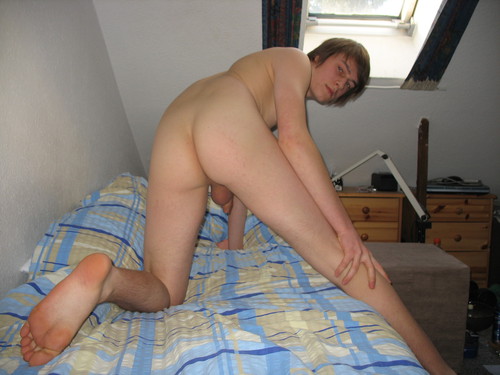 As you can see at his well formed body the trainings he do seems to work...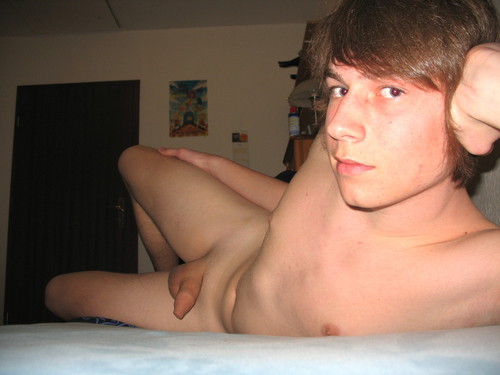 If you want you can vote for Marcels Selfpix! ;)